This is it Ranger Nation. We are at legacy issue #99! Everything is leading up to this massive oversized issue #100!
This is going to be a non-spoiler teaser review. But I'll say this right now, if you don't read this issue you will be lost next month!
Keeping Safehaven……Safe
As I stated in the last review, there are two battles going on. First off, in Safehaven, Journey and Kevor are trying to save their friend Arkon. After coming up with a plan of attack to take out the zealous followers of Garrison Vox.
Let's just say the good guys win and with a big surprise!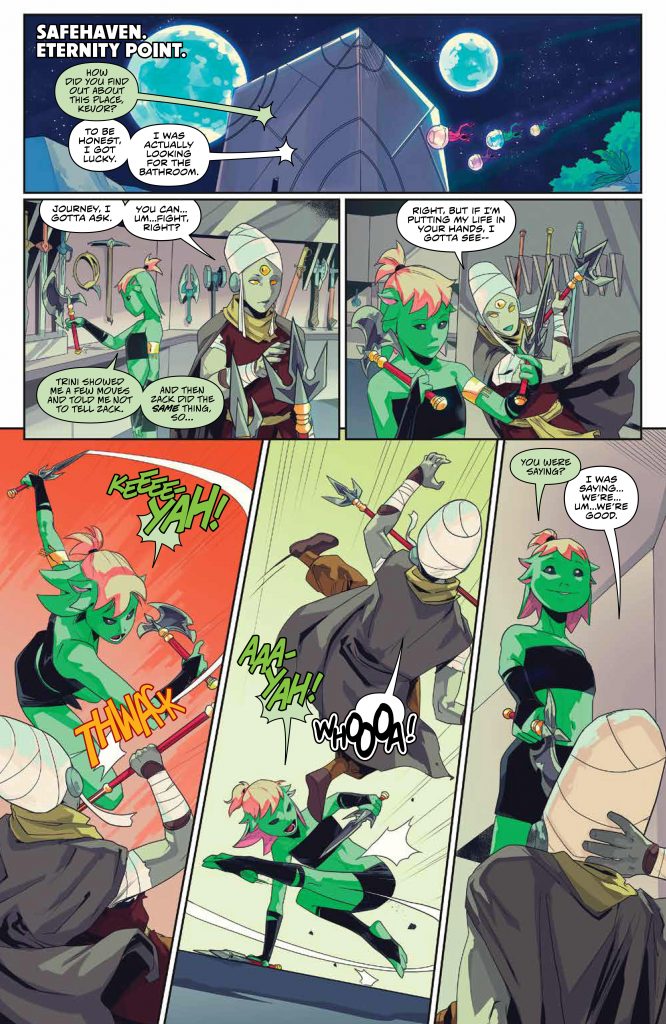 Let's ROCKET!
With "Zhane" back on the AstroMega Ship, it's time to get the heck out of there. But Jason and Yale start asking questions… And for good reason. We know that it's The Death Ranger and soon enough things are going to happen and it's going to really take you for one hell of a plot twist, and it starts with a BANG!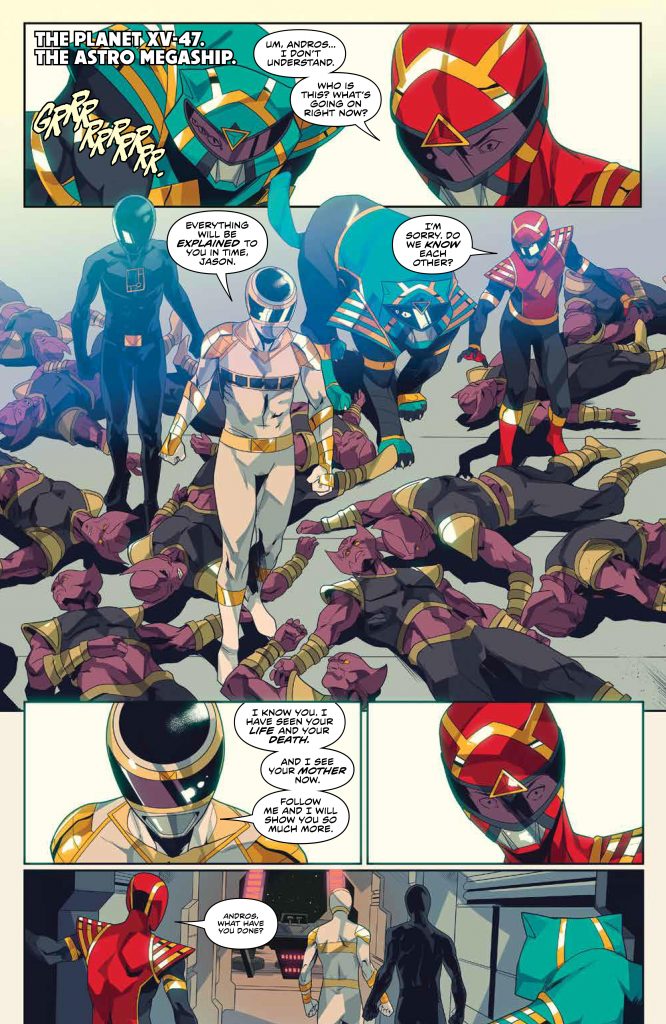 Thoughts from THE GRID
Look, there is so much to unravel here. But this is the big setup for Issue #100. I didn't think we were going to get the setup from the Earth-based Rangers. So setting this up is smart. Choices have been made and Ryan Parrott is going out with a BANG! #100 is going to be his Ranger Swan Song.
I really like the subtle integration of the Omega Ranger gold accents on Zhane's Silver Ranger suit. Did anyone notice that Axe mode Magistaff and is that Hyperforce Yellow's Hammer next to it?! Is that one of the Squadron Rangers Weapons too?!?!
I have tons of theories as to WHY it's done like this and how it could be wrapped up in the next oversized issue.
If you haven't picked this up I don't know what in the Morphin Grid are you waiting for!
Covers for the end of POWER RANGERS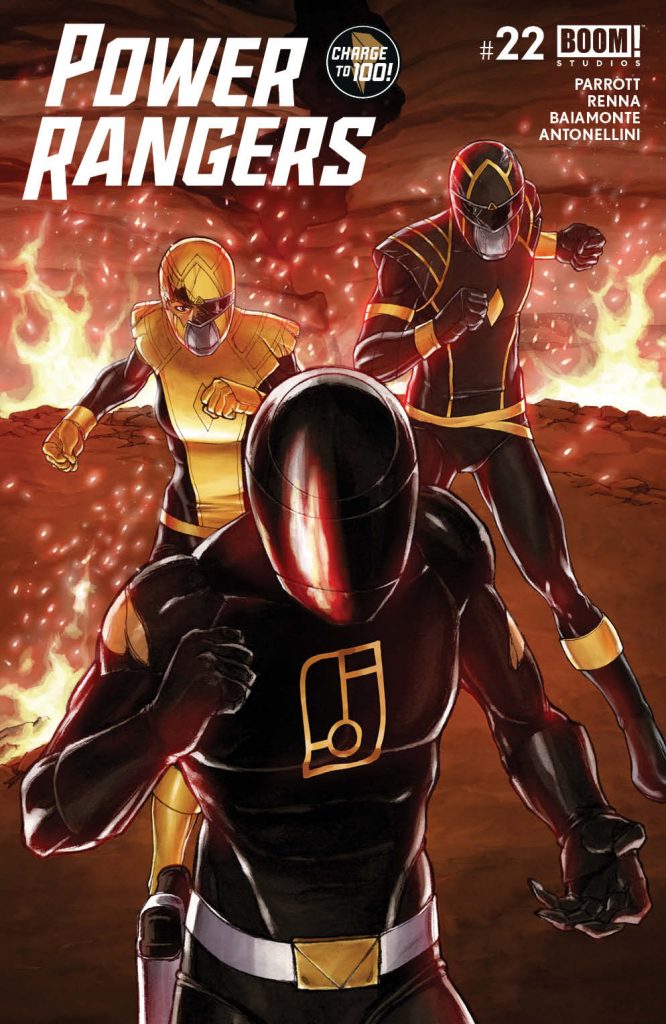 All 4 of the covers come in FULL ART variants that you can purchase at your LCS.
Are you sad to see this being the last issue of Power Rangers or are you excited to see what comes next? Let us know in the comments below!
While you're at it, head on to our That Hashtag Show Facebook page for all your Power Rangers news.
Please consider following me personally at OFF THE CUFF GAMING on other social media platforms.
Keep up with ThatHashtagShow.com for all your latest Power Ranger news and "May the Power Protect YOU!"