Are you looking for new releases in Film or Television to watch this weekend of August 5th!? Well, THS has you covered in our weekly series! So, make sure to come back each week as we compile all of our recommendations for you to check out on your days off.
However, I wanted to break down this list and make it a little more personal. Kind of like when you walk into a book store and see the wall of employee recommendations. So, I'll be breaking down this list as to what we at THS are watching, not necessarily every single thing releasing.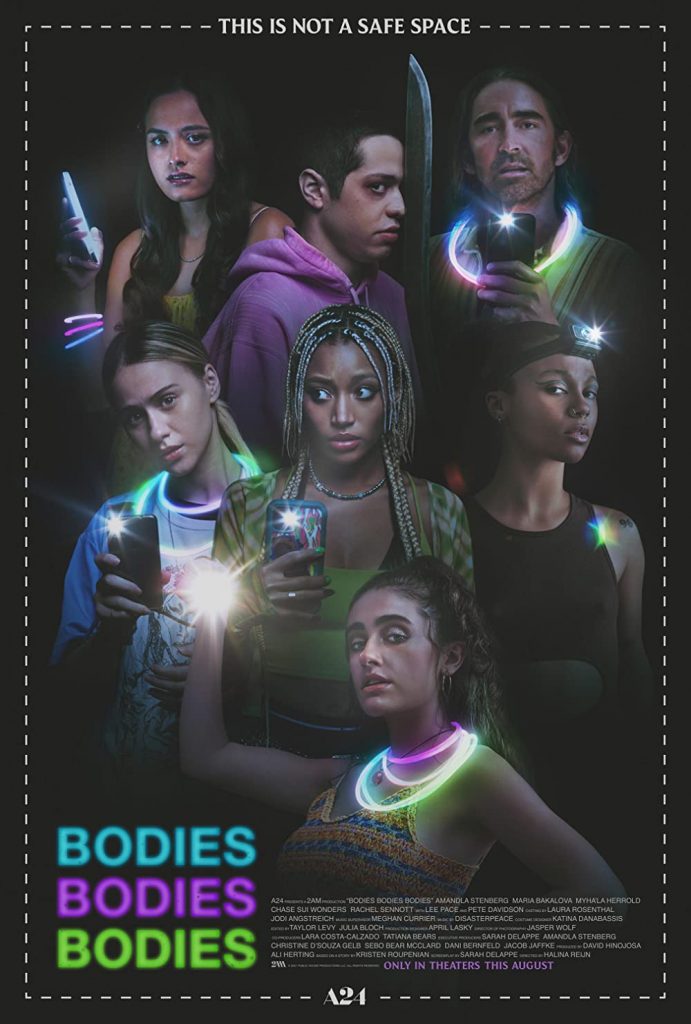 JESSICA'S WATCHING
I've been waiting for YEARS to see The Sandman on screen, so you know I'm binging the Netflix series this weekend! Also, I've heard great things about Prey, so hopping over to Hulu for that. I've got a new episode of Harley Quinn on HBOMax to check out, too. (@ DC if you're listening, don't take this show away from me!!)
SHAWN'S WATCHING
This weekend there is a little something for everyone being released onto every streaming platform…there's Apple TV+'s animated film from the creator of Toy Story, "Luck", Prime Video's Ron Howard-directed cave rescue tale "Thirteen Lives", the LGBTQ+ slasher flick "They/Them" on Peacock and even a new Predator movie called "Prey" on Hulu… but, I am going to be spending my weekend binging Netflix's "The Sandman".  This is a series I have been waiting years and years to finally get to see on the screen!  
SARAH'S WATCHING
There are new episodes of Pretty Little Liars: Original Sin I'm diving into this weekend. If you like the show, join our recap discussion on our Smells Like Teen Angst YouTube Channel. I'm also going to watch Luck on AppleTV+, and run to theaters to see Bodies Bodies Bodies!
MIKE'S WATCHING
I'm going to watch Prey on Hulu tonight. Then I'll be at Kevin Hart comedy show tomorrow, so I'll get a late start on watching The Sandman.
TOM'S WATCHING
After watching a lackluster finale on Orville: New Horizons on Hulu I'm watching Only Murders in the Building. Then, I'm jumping to Disney+ for Lightyear. Finally, I'm enjoying a rewatch of the modern classic Warehouse 13 on Peacock. All while hoarding Choco-Tacos.
BRIAN'S WATCHING
Since I'm still in LA, catching up for 3rd last episode for Better Call Saul (2 more left to go for the final season) and Nickelodeon's Are You Afraid of the Dark? limited series.
BENJY'S WATCHING
I'll be watching The Sandman on Netflix after I finish up with the last couple of episodes of Miss Kobayashi's Dragon Maid S on Crunchyroll.
JJ'S WATCHING
I'm going to be watching Prey on Hulu! And Lightyear. You know, to screen it. For the kids. * whistling *
DARRYL'S WATCHING
I'm gonna be diving into Pretty Little Liars: Original Sin on HBOMax, as well as Emily The Criminal in theatres, and Prey on Hulu!
NEW RELEASES – WHAT ELSE YOU CAN WATCH THIS WEEKEND?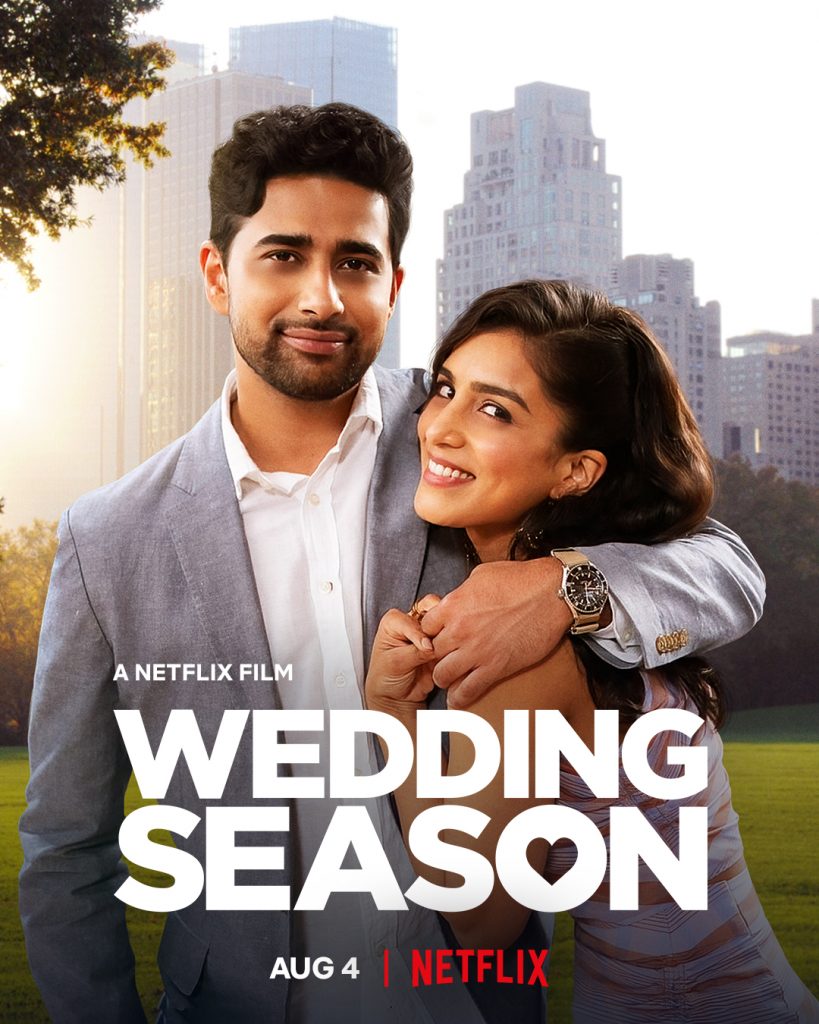 NEW IN THEATERS ON AUGUST 5TH!
Bullet Train
In Bullet Train, Brad Pitt stars as Ladybug, an unlucky assassin determined to do his job peacefully after one too many gigs gone off the rails. Fate, however, may have other plans, as Ladybug's latest mission puts him on a collision course with lethal adversaries from around the globe—all with connected, yet conflicting, objectives—on the world's fastest train.
Easter Sunday
Set around a family gathering on the high holy holiday of Easter.
Bodies Bodies Bodies
When a group of rich 20-somethings plan a hurricane party at a remote family mansion, a party game turns deadly in this fresh and funny look at backstabbing, fake friends, and one party gone very, very wrong.
Sharp Stick
Sarah Jo (Kristine Froseth) is a sensitive and naive 26-year-old living on the fringes of Hollywood with her disillusioned mother (Jennifer Jason Leigh) and influencer sister (Taylour Paige). Working as a caregiver and just longing to be seen, she begins an exploratory affair with her older, married employer (Jon Bernthal), and is thrust into a startling education on sexuality, loss and power.
Collide
A gripping thriller chronicling three couples over the course of one fateful night in an LA restaurant. Hunter (Ryan Phillippe) finds himself on an awkward blind date with the captivating Tamira (Kat Graham), while a busboy (Dylan Flashner) and his girlfriend (Aisha Dee) are hiding mounds of cocaine to score a big payday, and outside, Peter (Jim Gaffigan) sits in his car observing his wife's (Drea de Matteo) infidelity with the restaurant's manager (David Cade). Though all strangers, their stories are weaved together as they hurl towards an explosive end.
My Favorite Girlfriend
A romantic comedy about a mismatched couple and the multiple personalities that come between them. Into Conrad's meticulously ordered life comes total chaos. His new girlfriend Molly shares headspace with five or six other women, each with distinct traits Conrad finds loveable.
I Love My Dad
Inspired by writer, director, and star James Morosini's true life experience, I LOVE MY DAD follows Chuck (Patton Oswalt), a hopelessly estranged father who desperately wants to reconnect with his troubled son, Franklin (Morosini). Blocked on social media and concerned for his son's life, Chuck impersonates a waitress online and starts checking in with Franklin. But things begin to spiral when Franklin falls for this imaginary girl (Claudia Sulewski) and wants nothing more than to meet her in person, as Chuck has inadvertently catfished his own son.
NEW ON HBOMAX AUGUST 5TH!!
Industry Season 2
The show's second season picks back up with Harper (Myha'la Herrold), Yasmin (Marisa Abela), and Robert (Harry Lawtey) as they're tasked with chasing new business ventures and forging fresh alliances both in and out of the London-based office as Pierpoint and its junior bankers seek to take every advantage in a post-COVID world. For an at times frightening and all the time fascinating look at the cutthroat world of banking and trying to establish oneself as a young person in a competitive workforce
NEW ON DISNEY+ AUGUST 5TH!!
Marvel Studios Assembled: The Making of Ms. Marvel – Premiere
This installment of ASSEMBLED takes us on the journey of bringing a long-awaited global phenomenon to life. Go behind the scenes every step of the way with immersive footage from the making of the series, along with insightful interviews on set from the cast and crew of Ms. Marvel as we watch Iman Vellani and her character, Kamala Khan, become the fan-favorite superhero right before our eyes.
Lightyear
Pixar's "Lightyear", is the definitive origin story of Buzz Lightyear, the hero who inspired the toy, "Lightyear" follows the legendary Space Ranger after he's marooned on a hostile planet 4.2 million light-years from Earth alongside his commander and their crew. As Buzz tries to find a way back home through space and time, he's joined by a group of ambitious recruits and his charming robot companion cat, Sox. Complicating matters and threatening the mission is the arrival of Zurg, an imposing presence with an army of ruthless robots and a mysterious agenda.
LEGO Star Wars: Summer Vacation
Finn has arranged a surprise vacation for his friends aboard the Galactic Starcruiser, The Halcyon! But Finn's plan quickly goes awry when he's separated from the group. Alone on board the Halcyon, Finn encounters three Force Spirits — Obi-Wan Kenobi, Anakin Skywalker and Princess Leia, who each share their own unexpected stories of vacations gone wrong.
NEW ON NETFLIX AUGUST 5TH!!
THE SANDMAN – SEASON 1
In 1916, Morpheus, the king of dreams and one of the seven Endless, is captured in an occult ritual. After being held captive for 106 years, Morpheus escapes and sets out to restore order to his kingdom of the Dreaming.
WEDDING SEASON
Pressured by their parents to find spouses, Asha (Pallavi Sharda) and Ravi (Suraj Sharma) pretend to date in order to survive a summer of weddings— but find themselves falling for each other as they struggle to balance who they are with who their parents want them to be.
Rise of the Teenage Mutant Ninja Turtles: The Movie
In Nickelodeon's Rise of The Teenage Mutant Ninja Turtles: The Movie, the Ninja Turtles are faced with their greatest challenge yet when a mysterious stranger arrives from the future with a dire warning. Leo is forced to rise and lead his brothers, Raph, Donnie, and Mikey in a fight to save the world from a terrifying alien species…the Krang!
CARTER
A man with no memory. Has only one mission to complete. Witness nonstop, real-time action. In this extreme action spectacular.
NEW ON HULU AUGUST 5TH!!
Prey
Prey is set in the world of the Comanche Nation 300 years ago.
NEW ON PEACOCK AUGUST 5TH!!
They/Them
Kevin Bacon plays Owen Whistler in this slasher horror film set at an LGBTQIA+ conversion camp. Several queer and trans campers join Whistler for a week of programming intended to "help them find a new sense of freedom". As the camp's methods become increasingly more psychologically unsettling, the campers must work together to protect themselves. When a mysterious killer starts claiming victims, things get even more dangerous.
NEW ON APPLETV+ AUGUST 5TH!!
Luck
The story of Sam Greenfield, the unluckiest person in the world! Suddenly finding herself in the never-before-seen Land of Luck, she must unite with the magical creatures there to turn her luck around
NEW ON PRIME VIDEO AUGUST 5TH!!
Thirteen Lives
In the true story of Thirteen Lives, twelve boys and the coach of a Thai soccer team explore the Tham Luang cave when an unexpected rainstorm traps them in a chamber inside the mountain. Entombed behind a maze of flooded cave tunnels, they face impossible odds. A team of world-class divers navigate through miles of dangerous cave networks to discover that finding the boys is only the beginning.
KEEP READING