I've normally been a "wired is the best" kind of guy when it comes to my mice. Especially for gaming, there's nothing better than a wired connection with no issues, no lag, it's reliable. However, in this day, those wires are getting replaced with USB dongles and mice like the DeathAdder V3 Pro are putting the speed of wired mice in the rearview mirror. As someone who plays everything from Warzone to RTS games like Starcraft 2, you need speed, form factor, comfortability, and function.
The Razer DeathAdder V3 Pro presents such an amazing set of features, form, and function, that it's hard to see just how Razer or anyone else can top this mouse in regards to performance and comfort. Being labeled as something designed for Esports might seem daunting, but it's really just a name. That Esports tag comes with the speed and function, but for every day or light gaming even, the DeathAdder V3 Pro is top tier still.
Features Of The DeathAdder V3 Pro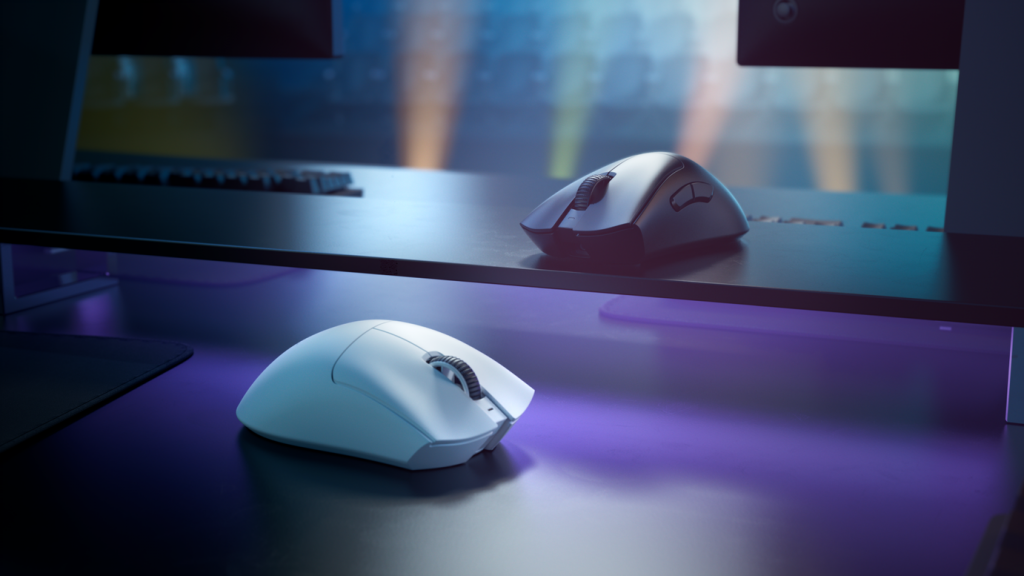 The third iteration of the DeathAdder brand steps up the game when it comes to features and quality-of-life improvements. Starting off with the ergonomics of the device, the V3 Pro features a new shape developed in tandem with top Esports pros and the internal team at Razer. The left 2 buttons on the device have been moved up, it has a higher scroll wheel, and a split key cover for better tactility. That split key cover really helps out when you're in a firefight and ensures that you don't get stuck trying to aim down sight when you need to be firing.
Most gaming mice out there have bigger wings than a 1998 Honda Civic. The flares on the V3 Pro have been reduced down to a manageable size for comfort. In addition, there's a new ledge for your ring finger to rest on. The pre-cut grip tapes included are a nice touch for those who want a maximum grip on their mouse while playing. I didn't put them on the DeathAdder, but they're always an option.
Further Features Of The V3 Pro
Depending on the game you're playing, you might want to change your sensitivity during the game. That's easy, and you can make pre-programmed DPI inputs with Razer's software. The mouse also features onboard memory. Yes, that means your mouse will remember any and all calibrated settings such as DPI, polling rate, and lift-off distance. No matter what computer you use it with, the DeathAdder is personalized to YOU.
Razer Hypershift is a new tech on the DeathAdder and other mice that they make that allows you to double your inputs at the touch of a button. It gives you access to a whole new set of keybinds and DPI stage on the mouse. Finally for features, the DeathAdder allows for multi-device support by streamlining your mouse and keyboard to a single dongle.
Comparing To Previous Models
The DeathAdder V3 Pro compared to the previous V2 Pro is like night and day. It's lighter, coming in at 63g (or 64g if you buy the white version), has the new FocusPro 30K Optical Sensor, has 100-30,000 DPI sensitivity, has a max acceleration of 70G, max speed of 750 IPS, and a click lifecycle of 90 million clicks. The only thing that the DeathAdder V2 Pro has over the new V3 model is the amount of programmable buttons. Depending on your use, you might not need 8 buttons to use. In addition, the V3 Pro uses USB Type-C instead of Micro USB. The battery life on the V3 Pro is also much improved coming in with up to 90 hours of battery life on a single charge.
The biggest change here though is the addition of Hyper Polling Wireless. With the HyperSpeed Wireless Dongle, you can unlock the fastest speed on a mouse in this market. It goes from 1000 Hz polling to an unfathomable 4000 Hz with the new dongle. That's 25% faster than any other wireless gaming technology.
TLDR For People Who Don't Want Jargon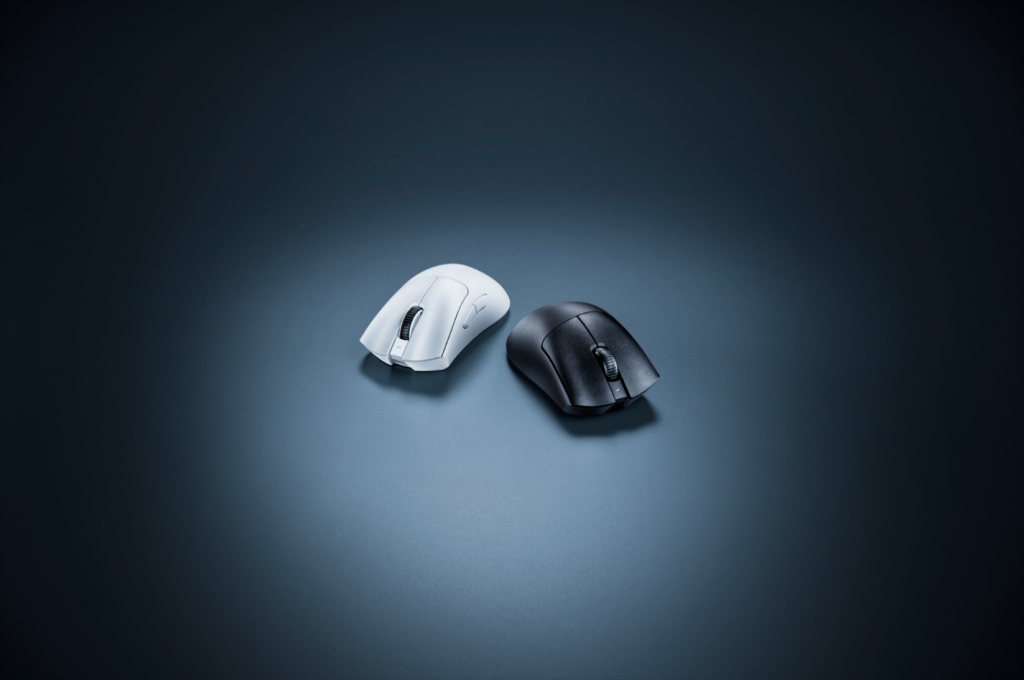 The Razer DeathAdder V3 Pro is simply the best mouse for the money on the market. It might not have as many buttons or flashing lights like other gaming products out there, but it makes up for that with comfort, customizability, and absolutely dominant speed. Even if you're not into crushing the competition in Valorant with lightning-speed movement, this mouse will help you perform better in games. Comfort is a huge issue with a lot of gaming mice, they either are too big, too small, or have too much "flair" or actual flares on the design. The DeathAdder V3 Pro gets rid of these unneeded design features and gives you a simple mouse that can do extraordinary things.
I used it to surf the web, edit videos, play games, and do all my daily tasks, and it never once lost connection, messed up, or felt uncomfortable. You can pick up the Razer DeathAdder V3 Pro for $149.99 on Razer.com or you can grab it in a bundle with the HyperPolling Dongle for $164.99.
That price is the only thing that could hold this back for some people. If you're in the market for a new mouse though, the DeathAdder V3 Pro is worth every penny.
For more on Gaming Products, make sure to check back to That Hashtag Show.
Keep Reading: